Speakers
Predictive Analytics World London
etc.venues, 155 Bishopsgate, 28-29 October, 2015
---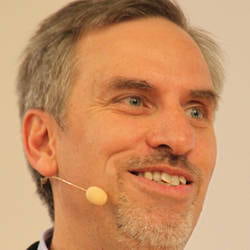 Dean Abbott
President
Abbott Analytics
Dean Abbott is Co-Founder and Chief Data Scientist of Smarter Remarketer, Inc., and President of Abbott Analytics, Inc. in San Diego, California. Mr. Abbott is an internationally recognized data mining and predictive analytics expert with over two decades experience applying advanced data mining algorithms, data preparation techniques, and data visualization methods to real-world problems, including fraud detection, risk modeling, text mining, personality assessment, response modeling, survey analysis, planned giving, and predictive toxicology.
Mr. Abbott is the author of Applied Predictive Analytics (Wiley, 2014) and co-author of IBM SPSS Modeler Cookbook (Packt Publishing, 2013). He is a highly-regarded and popular speaker at Predictive Analytics and Data Mining conferences and meetups, and is on the Advisory Boards for the UC/Irvine Predictive Analytics Certificate as well as the UCSD Data Mining Certificate programs.
He has a B.S. in Mathematics of Computation from Rensselaer (1985) and a Master of Applied Mathematics from the University of Virginia (1987).
---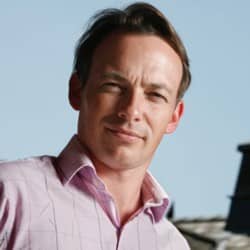 Hedley Aylott
CEO
Summit
With a degree in Mechanical Engineering and a Masters in Music Composition, Hedley Aylott's route to leadership of a Top 10 digital company is, to say the least, unconventional.
In 1995, he worked with a group of prisoners in Manchester's HMP Strangeways, recording and releasing a Top 40 single – and winning a BAFTA in the process.
Hedley launched Summit in 2000 at HMP Humber to provide online strategy, marketing and technology to businesses whilst establishing a rehabilitation programme for prisoners.
Today Summit is a multi-award winning business with a turnover in excess of £40 million and employs over 120 staff at its offices in Yorkshire, London and Prague.
Summit helps some of Europe's most successful retailers and brands such as Argos, Homebase, Selfridges, Carpetright, Office Depot, Reckitt Benckiser transform the way they trade online.
Hedley is an engaging and enthusiastic speaker about all aspects of business, retail and a Digital evangelist.
Away from work, Hedley is a passionate polo player, pilot, water-ski instructor and sailor.
---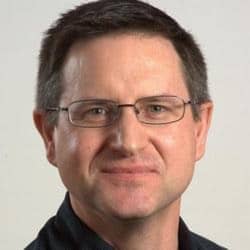 Nick Clarke
Head of Analytics
Nick Clarke is Head of Analytics at Tessella. After a research career in chemical physics Nick joined Tessella in 1999 to utilise the same set of skills to make data talk in the commercial sector. Nick now leads Tessella's analytics division, crafting managed analytics services offerings that support data-driven enterprises to generate maximum value from their data and technology platforms.
---
Prof. Dr. Sven Crone
Director
Lancaster Research Centre for Forecasting
Sven F. Crone is an Assistant Professor in Management Science at Lancaster University, UK, where his research on forecasting with artificial intelligence has resulted in 40+ peer reviewed articles (including EJOR, JORS, IJF) and received international awards. As the Deputy Director of the Lancaster Centre for Forecasting, with 15 members of staff & PhD students one of the largest units dedicated to business forecasting, Crone has more than 10 years of consultancy experience in corporate projects, including supply chain forecasting (e.g. Beiersdorf, Sanofi-Aventis, Bayer, Celanese, Hapag-Lloyd), retail forecasting (e.g. Tesco, Morrisons, Sainsbury, Wilkinsons), and utilities demand and price forecasting (e.g. DONG, Codelco). Crone regularly provides corporate training courses for the Forecasting Centre, IBF and IEEE worldwide as well as custom-made in-house courses. He has been a regular speaker at 50+ academic and practitioner conferences, including different keynote lectures.
---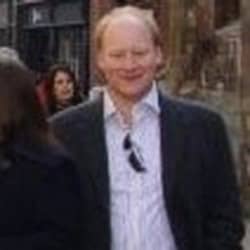 Richard Davis
Head of Analytics
Lloyds Banking Group
Dr. Richard Davis is Group Head of Analytics at Lloyds Banking Group. He leads a team of data scientists who work across the Group looking to employ novel analytical solutions to problems facing the bank. This encompasses a number of "Big Data" technologies from data acquisition and cleansing, visualisation including dynamic dashboards, predictive analytics and data mining using artificial intelligence. Richard has previously held roles in alternative investments companies where he developed machine learning tools for hedge funds. Prior to this he was a researcher in applied mathematics, he has a PhD in Chemistry where he developed a non-lethal diagnostic test for mad cow disease.
---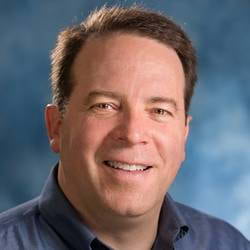 Dr. John Elder
CEO & Founder
John Elder chairs America's most experienced Data Science consultancy. Founded in 1995, Elder Research has offices in Virginia, Maryland, North Carolina and Washington DC. Dr. Elder co-authored 3 award-winning books on analytics, was a discoverer of ensemble methods, chairs international conferences, and is a popular keynote speaker. John is occasionally an Adjunct Professor of Systems Engineering at the University of Virginia, and was named by President Bush to serve 5 years on a panel to guide technology for national security.
---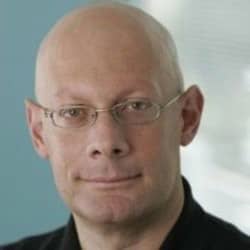 Usama Fayyad
Chief Data Officer
Barclays
Usama M. Fayyad, Ph.D. is Group Chief Data Officer at Barclays in London where his responsibilities include building and delivering the data infrastructure for BI, data warehousing, BigData and analytics/insights technologies across the Barclays Group globally as well as data governance, and enterprise Data Architecture. He also took on an additional role at Barclays as CIO of Risk, Finance, and Treasury Technology. He is Chairman of Oasis500 in Jordan following his appointment in 2010 by King Abdullah II of Jordan to be the founding Executive Chairman. Oasis500 a tech startup investment fund that runs an accelerator, entrepreneurship training program, and angel investment network aiming to fund 500 Internet and Technology startups in the MENA Region. From 2011-2013 he served as Chairman & CTO of BlueKangaroo, a mobile search engine to help consumers benefit from the vast offers environment that is difficult to search and benefit from. 2008: founded Open Insights: data strategy/technology firm to help enterprises develop data strategy & BigData solutions to effectively grow revenues. 2004-2008: Yahoo!'s chief data officer & Executive VP of Yahoo!'s global BigData systems/policies & data scientist group using Big Data for content/ad targeting: growing Yahoo! revenues from targeting by 20x in 4 years while processing 25+ Terabytes of data/day. Founder of Yahoo! Research Labs: the premier scientific research organization to develop the new sciences of the Internet.2003: co-founded/led DMX Group, a data mining/data strategy company -- acquired by Yahoo! in 2004. In early 2000: co-founder/CEO of Audience Science (digiMine, Inc.) the leader in Behavioral Targeting & ad networks.1995-2000: led Data Mining & Exploration group at Microsoft Research, built data mining products for Microsoft's server division. From 1989-1996: held a leadership role at NASA's JPL in analysis of Big Data in Science earning him the top research excellence award from Caltech, as well as a U.S. Government medal from NASA.Fayyad's Ph.D. in engineering is from the University of Michigan, Ann Arbor (1991). He holds BSE's in both EE & CSE (1984); MSE in CSE (1986); and M.Sc. in mathematics (1989). He published over 100 technical articles, holds over 30 patents. A Fellow of AAAI (Association for Advancement of Artificial Intelligence), Fellow of ACM (Association of Computing Machinery), editor two influential books on data mining; Founding editor-in-chief of primary scientific journal in field (Data Mining and Knowledge Discovery) and of SIGKDD Explorations Newsletter, Chairman of ACM SIGKDD which runs the world's premiere data science, big data, and data mining conferences: KDD. He is an active angel investor in U.S., EU and Middle East specializing in early-stage tech companies.
---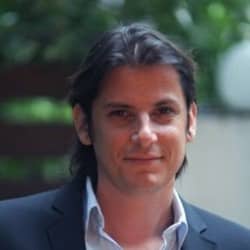 Michael Georgakopoulos
Management Consultant & Analytic Solutions Architect
In more than 12 years of professional experience working with large multinationals and institutions across the globe, provided leadership and problem solving expertise on various operational improvement initiatives. Functional expertise ranges from business analysis using advanced simulation and predictive modelling techniques to project and product management, operational and process reengineering, marketing mix optimisation, strategic cost reduction and risk assessment. Industry experience covers a wide range from Defence, Healthcare and Energy to Education, Banking, Consumer Goods (FMCG) and Marketing.
---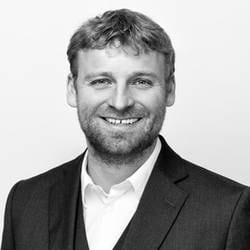 Alwin Haensel
Business Analytics & Founder
Alwin holds a Ph.D. from the VU University Amsterdam in applied mathematics, prior to that he studied in Berlin and London. His main fields of interest are data unconstraining, choice modeling, forecasting and stochastic programming. He is founder of Haensel AMS a consultancy and software development company providing its international clients with cutting-edge analytics solutions on e-commerce related projects as: advanced conversion attribution, customer interaction optimization, offline media impact estimation, SEA and display performance optimization, etc.
---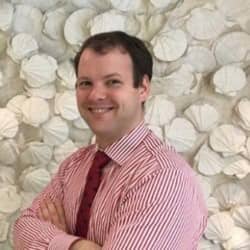 Alex Hancock
Head of Treasury Analytics
Alex Hancock is Head of Treasury Analytics for Shell. He leads the Treasury Analytics Team in tackling challenges such as short and long term cash forecasting, counter party exposure, credit & risk. In a former role he was Analytics Manger for Shell Lubricants Supply Chain with a focus on forecast accuracy, supply chain optimisation and inventory management.
---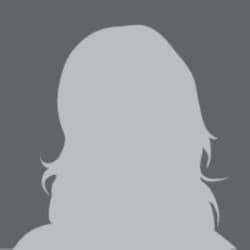 Abigail Lebrecht
Principal Analyst
uSwitch.com
Abigail has a background in probability and statistics and a PhD in Queueing Theory from Imperial College London. As Principal Analyst at uSwitch, she focuses on using statistical and machine learning techniques to get the most value out of available data. Abigail is passionate about encouraging an understanding of uncertainty in both big and small data.
---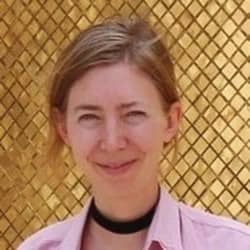 Dr. Anna Machens
Data Scientist GfK Data Lab
GfK
Anna is a Data Scientist at GfK Data Lab. Together with an international team of Data Scientists and Data Science Engineers she researches the possibilities of GfK's data landscape and develops data-driven products. Before joining GfK she worked as a Data Science freelancer in South East Asia. She holds a PhD in physics from Aix-Marseille University where she did research on epidemic processes on dynamic networks.
---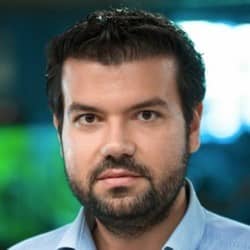 Costas Mantziaris
iProspect
Costas' professional journey was "digital" all the way!
Starting in 2001 as an e-business consultant, he was the founder and CEO of Mindworks Interactive since 2003. By 2015, when Mindworks was acquired by Dentsu Aegis Network, it had already become the fastest growing and biggest independent digital agency in Greece, with a team of over 60 people and a leading position in performance marketing and online communications in general.
In the same time, never-resting Costas had also managed to create and then sell 2 more start-ups.
Since 2015, Costas and Mindworks are proud members of the global Dentsu Aegis family and he is the Managing Director of iProspect Greece.
Costas believes that data beats opinion. He works with some of the leading brands in Greece and abroad such as Allianz, Mondelez, Aegean Airlines, Heineken, to support data-driven strategic decisions.
---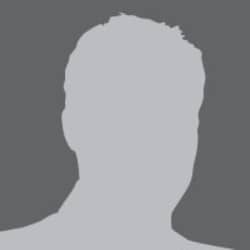 Stephen Pickett
Computational Chemistry
GlaxoSmithKline
Stephen Pickett, Ph.D. works in the Computational Chemistry department at GlaxoSmithKline, leading a team of scientists applying state of the art computational methods to drug discovery. He has over 20 years experience in pharmaceutical R&D and is an author of over 40 peer-reviewed scientific articles and six patent applications.
---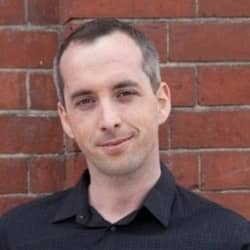 Enda Ridge
Head of Algorithms
Sainsbury's
Enda is Data Scientist with over 10 years experience and author of the book "Guerrilla Analytics – a practical approach to working with data". He is currently building a Data Science team and capability at Sainsbury's, one of the UK's largest grocery retailers.
Enda has significant experience across the predictive analytics life cycle. He has worked in pre-sales of social network software for fraud detection and as a professional services consultant helping clients in government, financial services, insurance, and audit. His Data Science has been reported to high-profile stakeholders including regulators, banking CROs, government committees and international bodies. Enda's PhD was in "Design of Experiments for Tuning Algorithms", establishing methodical approaches to evaluating predictive analytics solutions.
You can find further information at: http://guerrilla-analytics.net.

---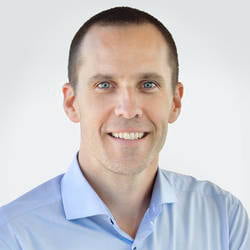 Sandro Saitta
Data Scientist
Expedia Inc.
Sandro Saitta is a Data Scientist Manager at Expedia. He has 7 years of experience in different industries such as Civil Engineering, Finance, Telco, Security and Travel. More particularly, he applied data science in topics such as system identification, stock picking, online advertising, ink authentication and competitive intelligence. He is a blogger at www.dataminingblog.com and President of the Swiss Association for Analytics (www.swiss-analytics.com). Sandro holds a Master and PhD in Computer Science from EPFL.
---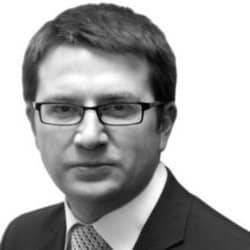 Victor Schlegel
Head Business Intelligence/BigData Services
Swisscom Schweiz AG
Victor Schlegel began his career in Japan at Fujitsu Inc., Global Marketing Department. After further positions at T-Systems and Credit Suisse where he worked as Black Belt in efficiency projects, he took the position in the strategy department of Swisscom Inc., where he developed and rolled out analytical services.
---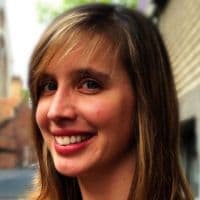 Veronique Van Vlasselaer
PhD researcher
KULeuven
Véronique Van Vlasselaer graduated magna cum laude as Master Information Systems Engineer at the faculty of Business and Economics, KU Leuven (Belgium). For her master thesis topic "Mining Data on Twitter", she received the best thesis award from the faculty's student branch.
In 2012, Véronique started as a Ph.D researcher with prof. Bart Baesens at the Faculty of Business of Economics at KU Leuven, department of Decision Sciences and Information Management. Her main research topics include social network analytics, fraud detection and net lift modeling.
---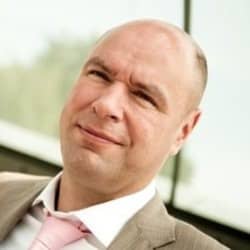 Werner Vorstmann
Finance Director
Bookit.com
Werner is Finance Director at Bookit BV, a short break specialist for hotels and holiday parks with market leading positions in the Netherlands, the main website are Weekendjeweg.nl and BungalowS.nl. He holds an MSc in Environmental Science and Business Administration, as well as an executive master in finance & control. Werner is a heavy R user and a big-data enthusiast.
---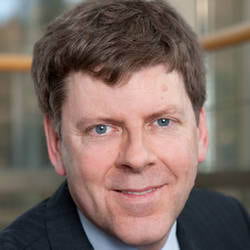 Phil Winters
Senior Managing Partner
A pioneer in developing approaches to help organizations raise customer value and increase loyalty by delivering outstanding customer experience, Phil Winters is known internationally as The Father of Customer Intelligence. Phil draws on 30+ years' experience working with some 300 companies worldwide defining customer strategies to grow their businesses. He is an independent business advisor, a sought-after keynote
lecturer and a highly effective moderator of customer perspective workshops.
---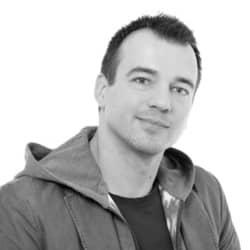 Dr. Ralph Wirth
Head of Data Lab
GfK
Ralph is heading up GfK Data Lab – a new, global Data Science team that focuses on researching, leveraging, and enhancing GfK's data landscape, experimenting with new data sources, and developing valuable data-driven products.
He started his career in GfK's Marketing & Data Science unit in 2005 and quickly became a renowned methodology expert in the market research community. Prior to launching the Data Lab, Ralph was part of the Global Innovation team, managing all stages of GfK's innovation process – from continuous monitoring of emerging digital trends and strategy development to the roll-out of new, innovative market research tools.
Ralph holds a PHD in statistics and is author of numerous articles and conference papers.
---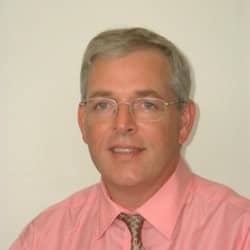 Prof. David Wooff
Mathematical Sciences and Statistics and Mathematics Consultancy Unit
Durham University
David is Professor of Statistics at Durham University , and Director there of the Mathematical Sciences Consultancy Unit. He has been working in the area of applied statistics for around 40 years, with particular interests in Bayesian statistics and applications of statistics to commercial and industrial problems. He has published around 70 articles and books on a wide variety of applications. For the past six years he has been deeply involved in developing award-winning statistical methods and predictive analytics in digital commerce, in collaboration with Summit.
---