Speakers
Predictive Analytics World London
etc.venues, 200 Aldersgate, 12-13 October, 2016
---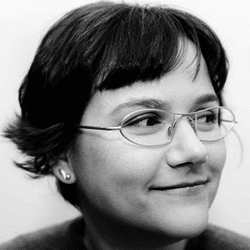 Els Aerts
Co-founder and Managing Partner
AGConsult
Els Aerts is the A in AGConsult, a Belgium-based usability and conversion optimization company. She's been optimizing websites based on user research since 2001. Els is a big fan of old school in person user testing and has moderated nearly a thousand of them. She works for a very diverse portfolio of clients including B2C, B2B and non-profit organizations.
---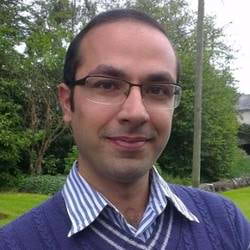 Dr. Pouria Amirian
Principal Data Scientist
Ordnance Survey, Great Britain
Dr. Pouria Amirian is a Principal Data Scientist of Ordnance Survey and Data Science research associate with the University of Oxford. He is deeply involved in Ordnance Survey's forward-looking development efforts to integrate the ordnance survey's data and services with analytics.
---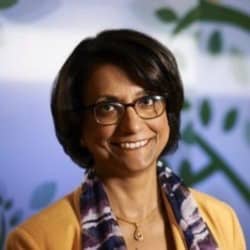 Dr. Sarmila Basu
Senior Director, Data & Decision Sciences Group
Microsoft Corporation
Dr. Sarmila Basu is the Chief Data Scientist at Microsoft IT. She is responsible for leading the MSIT Data Sciences (DDSG) group and oversees both internal and external global customer engagements. Dr. Basu is deeply involved in Microsoft's forward-looking development efforts to integrate the company's Data Science expertise with the Sales, Services and Product Group organizations. She is also leading the company's transition to leveraging Advanced Analytics solutions using Microsoft technology to empower top management to make data driven decisions and solve challenging business problems. Dr. Basu is a Ph.D. in Economics, and has 20 years of leadership experience working with Fortune 500 companies in Telecom, Financial Services, and IT.
---
Michael Berry
Analytics Director
Tripadvisor Hotel Solutions
Michael Berry is co-author of some of the most widely read and respected books on data mining including Data Mining Techniques for Marketing, Sales, and Customer Relationship Management which is now in its third edition. These best sellers in the field have been translated into many languages. Michael is an active practitioner of data mining. His books reflect many years of practical, hands-on experience down in the data mines. Michael is Director of Analytics at Tripadvisor for Business, the B2B side of Tripadvisor, the world's largest travel-related web site. Prior to joining Tripadvisor, he spent many years as a data mining consultant and educator.
---
Prof. Dr. Sven Crone
Director
Lancaster Research Centre for Forecasting
Sven F. Crone is an Assistant Professor in Management Science at Lancaster University, UK, where his research on forecasting with artificial intelligence has resulted in 40+ peer reviewed articles (including EJOR, JORS, IJF) and received international awards. As the Deputy Director of the Lancaster Centre for Forecasting, with 15 members of staff & PhD students one of the largest units dedicated to business forecasting, Crone has more than 10 years of consultancy experience in corporate projects, including supply chain forecasting (e.g. Beiersdorf, Sanofi-Aventis, Bayer, Celanese, Hapag-Lloyd), retail forecasting (e.g. Tesco, Morrisons, Sainsbury, Wilkinsons), and utilities demand and price forecasting (e.g. DONG, Codelco). Crone regularly provides corporate training courses for the Forecasting Centre, IBF and IEEE worldwide as well as custom-made in-house courses. He has been a regular speaker at 50+ academic and practitioner conferences, including different keynote lectures.
---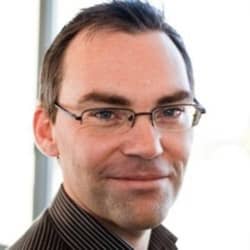 Christian Deger
Architect
Christian Deger is a coding architect at AutoScout24. He is deeply involved with "Tatsu", the project that transforms the matured AutoScout24 IT setup into a nextgen Web-Scale IT platform.
After many years of software development, Christian is still excited about advances in technology and new ideas and concepts.
---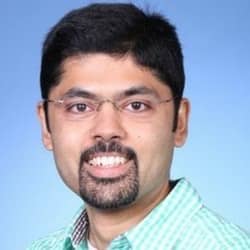 Amit Dogra
Director, Global Product Marketing
Visa
Amit is Director of Global Marketing at Visa, leading marketing efforts that ensure Visa's brand strength is translated to rapidly evolving mobile and e-commerce payments. Amit is an expert at understanding marketing data and analytics which he has utilized to shape consumer product, marketing and sales strategies across the globe.
---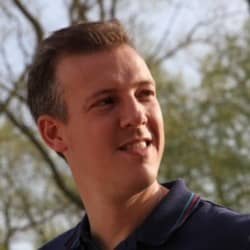 Pieter Dyserinck
Project Manager Operational Excellence
ING Belgium
Pieter Dyserinck holds a master in applied economics and an advanced master in marketing analysis. Since 2002, he works for ING Belgium. The first 9 years of his professional career he was active in customer analytics. In 2012 he switched to operational excellence providing him the opportunity to built up his knowledge in Lean Six Sigma. Pieter currently focuses on developing process analytics and process mining within ING.
---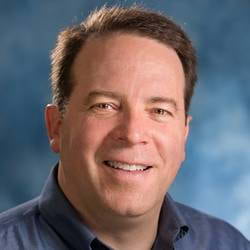 Dr. John Elder
CEO & Founder
John Elder chairs America's most experienced Data Science consultancy. Founded in 1995, Elder Research has offices in Virginia, Maryland, North Carolina and Washington DC. Dr. Elder co-authored 3 award-winning books on analytics, was a discoverer of ensemble methods, chairs international conferences, and is a popular keynote speaker. John is occasionally an Adjunct Professor of Systems Engineering at the University of Virginia, and was named by President Bush to serve 5 years on a panel to guide technology for national security.
---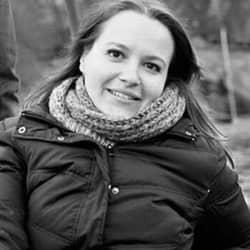 Grazziela Figueredo
Research Fellow
University of Nottingham
GF is a Research Fellow in the Advanced Data Analysis Centre (ADAC) at The University of Nottingham. The focus of her research is the development and application of techniques for systems simulation and intelligent data analysis. She has been working with data analysis for a wide range of areas, including academic, medical and industrial clients. As part of ADAC, she specialised in providing consultancy within the University of Nottingham and externally, with the mission to enhance current research and business by providing state-of-the-art tools and the expertise to engineer and interpret data into useful information. She has been developing analytical solutions and prediction models for industrial partners such as Unilever, Ford, Games Workshop, Microlise, Housemark, Roamax, and the Central Motorway Police Group. Furthermore, she has worked in over 20 different academic projects creating bespoke data analysis for research projects. GF has published articles in leading journals, such as Plos ONE, the BMC Transactions in Bioinformatics, and international conferences, such as the IEEE Big Data SE. Her research interests include artificial immune systems, knowledge discovery in databases, bio-inspired computing and multi-scale modelling and simulation.
---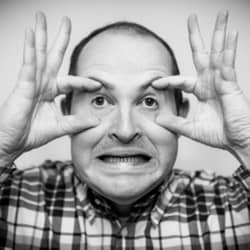 Karl Gilis
Co-founder
Karl is number three on the list of most influential conversion experts in the world. He's the G in AGConsult, a Belgium-based usability and conversion optimization company. He's been optimizing websites since 2001. Always based on user research & facts, because he's tired of all the opinions and gut feelings in the web business. The last few years he's been obsessed with AB-testing. Mainly because it allows him to see the impact of changes he proposes based on research. But AB-testing also made Karl humble again. Because he noticed that best practices don't always work. And that his great ideas and solutions sometimes utterly fail. Karl teaches at several university colleges in Belgium and speaks at conferences all over the world. He's also known as the 'conversion comedian'. He works for clients such as Suzuki, Thomas Cook, Tui, Shell and Daikin.
---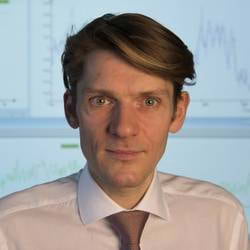 Dr. Ralph Grothmann
Principal Consultant
Siemens AG, Corporate Technology
Diploma and PhD in economics with a focus on quantitative finance, especially modeling with neural networks. Since 2003 with Siemens Corporate Technology in Munich. Principal Consultant for learning systems.
---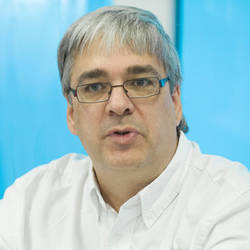 Stéphane Hamel
Digital Analytics Thought Leader
Stéphane Hamel is a seasoned consultant, Faculty Chair, Digital Analytics for Simplilearn / MarketMotive and distinguished thought leader in the field of digital analytics. Recognized as Google Product Strategy/Expert (2016) and named Most Influential Industry Contributor by the Digital Analytics Association (2012), he has made significant contributions to the industry, including creating the Digital Analytics Maturity Model, the Web Analytics Solution Profiler (WASP) quality assurance tool as well as other tools and concepts throughout the years. Stéphane has previously held a leadership position with award winning Cardinal Path agency, board positions with the DAA and thought hundreds of students enrolled in the UBC Award of Achievement in Digital Analytics and graduate-level marketing classes at Laval University. In addition, Stéphane co-manages the largest Google Analytics user community on Google Plus and serve on a number of advisory boards for agencies, startups and vendors in the digital analytics industry. He is frequently called upon to speak at conferences around the world and an often-quotedmedia contributor on the topic of digital intelligence and analysis. Stéphane holds an MBA in eBusiness and work from home in a historical heritage area called Île d'Orléans, near Québec-city, Canada.
---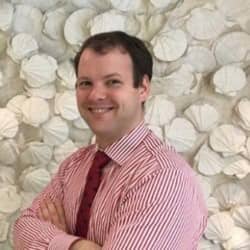 Alex Hancock
Head of Treasury Analytics
Alex Hancock is Head of Treasury Analytics for Shell. He leads the Treasury Analytics Team in tackling challenges such as short and long term cash forecasting, counter party exposure, credit & risk. In a former role he was Analytics Manger for Shell Lubricants Supply Chain with a focus on forecast accuracy, supply chain optimisation and inventory management.
---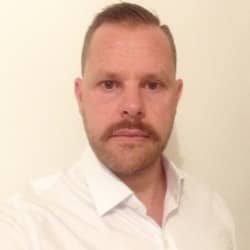 Grant Hecht
Head of Analytics
Marketing Metrix
Grant is a Director and Head of Analytics at Marketing Metrix. He has an Honors degree in Statistics from the University of Cape Town, is a member of the Royal Statistical Society and sits on the board for The Institute of Fundraising's Insight Special Interest Group. He joined Marketing Metrix over 10 years ago and has copious experience in sophisticated data analytics, survey analysis and market research techniques including econometrics, linear regression, logistic regression and an array of clustering techniques. Having worked on the analytics and account management side for some major UK organisations such as Tesco Bank, Which?, the Financial Conduct Authority and Salvation Army has ensured Marketing Metrix are at the leading edge of predictive technologies.
---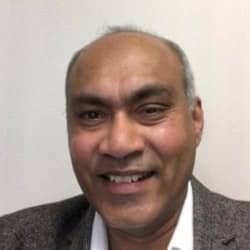 Athula Herath
Global Head of Real World Evidence Disease Epidemiology
Novartis
Athula has recently joined Novartis's Centre of Excellence in Real World Evidence. Prior to that, he worked for over 10 years as Statistical Director for Medimmune/AstraZeneca. He is a data and statistical scientist shaping and enabling pharmaceutical statistical organisations to design and statistically engineer pharmaceutical (clinical, epidemiological, translational, biomarker, research and discovery) development programmes. His specialties include design and analysis of (uncommon) clinical, observational and biomarker studies, statistical modelling/simulation of biomarkers (genetics, genomics, proteomics, metabolomics) for disease onset, progression, clinical effect and outcome.
---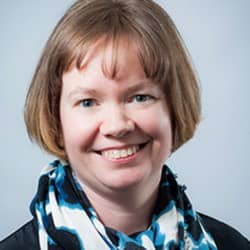 Vicki Howe
Head of Product Development
HouseMark
Vicki has been at the forefront of innovation in her 13 years at HouseMark, a company that supplies data services and analysis to social housing landlords. She developed the social housing sector's standardised framework for surveying satisfaction amongst tenants and residents, and more recently launched Explore, an easy to use information system with maps and a curated data service. Prior to joining HouseMark, Vicki worked for Southern Housing Group and Genesis Housing Group leading research and performance teams. Vicki is a member of the Royal Statistical Society and has an MSc in Applied Statistics and Operational Research.
---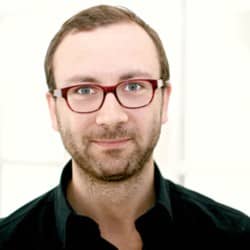 Dr. Albrecht Küfner
Director
FactWorks
Albrecht is a Director at FactWorks, an international high-end research and analytics company based in Berlin and San Francisco. He is leading global research projects for Fortune 500 companies in Financial Services, eCommerce and information and telecommunications technology. For FactWorks, Albrecht bridges the gap between predictive analytics and marketing insights. Having published in numerous peer-reviewed high-impact journals, he's an avid researcher with a deep sense for business needs knows how to tell the best stories with analytics.
---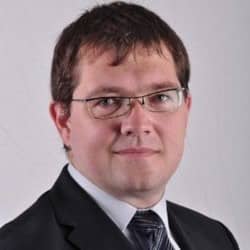 Gerhard Kress
Director Data Services
Siemens AG
Gerhard Kress is heading data services in Siemens Mobility. He holds degrees in Theoretical Physics and in International Relations and European Studies. His work experience includes AEGEE-Europe, McKinsey&Company and various roles inside Siemens. In Siemens he has developed the analytics strategy and led a large Analytics project in Corporate Research.
---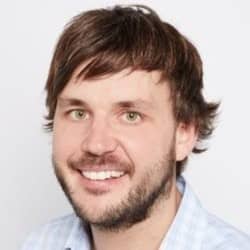 Timo Kunz
Sr Data Scientist
YOOX NET-A-PORTER GROUP
Timo has spent over 10 years in the retail industry mainly working with and researching pricing and promotion related topics. He is currently a Sr Data Scientist for the Yoox Net-A-Porter group where he focuses on customer behaviour modelling, customer analytics, and in particular customer value. His previous experience includes working or consulting for companies such as Morrisons Supermarkets, Dansk Supermarked, Boots, Swiss Coop, LVMH, SAP, and Simon Kucher & Partners. He holds a PhD in Management Science from Lancaster University and has published in journals such as Decision Support Systems and the Journal of Revenue & Pricing Management. His main interest is the operationalization of customer behaviour (and in particular pricing) models with large data sets and using Python for scientific computing.
---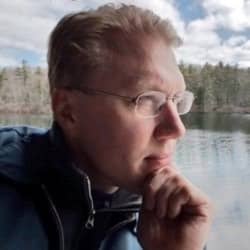 Graeme Noseworthy
Senior Content Marketing Manager
IBM
Graeme Noseworthy is a marketer on a mission. His role at IBM, working with industry, campaign and content teams, is multifaceted and far reaching. Graeme's primary objective is to help educate executives and their teams about the importance of advanced analytics applications in driving repeatable, predictable business results. Before re-joining IBM, Graeme was Senior Marketing Director at a mid-stage analytics startup in Cambridge, MA. Prior to that, Graeme spent several years at IBM in various big data and analytics roles supporting the adtech, marketing, media and entertainment industries. Graeme has also been on the agency side when he worked at a Massachusetts based advertising firm. As a Client Engagement Director, he lead the charge in opening up new lines of business and creating innovative on and offline content across a wide variety of client and project types. After the turn of the century, Graeme survived the dot com boom and ended up creating and implementing the strategic marketing plans and programs for the previously-untapped Staffing Industry Segment at Monster Worldwide. Since graduating from Bridgewater State College, Graeme has built a career by serving on the front lines of sales, business development and marketing for a series of industry leading high tech companies and marketing service providers throughout the Commonwealth. You can read more about Graeme's career on LinkedIn or see what he is up to on Twitter at http://twitter.com/graemeknows.
---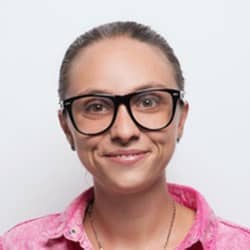 Kristina Pototskaya
CMO
Kristina is a CMO at TriggMine, email marketing automation service.
She is great when it comes to email marketing tips.
During the last 2 years she successfully launched more than 50 email campaigns for e-commerce websites.
She's also the voice of TriggMine. Kristina performed as a speaker at 100+ events in Europe & Asia.
Among them are 3 Meet Magento events, eComExpo (Spain), Webit Summit (Bulgaria, Turkey), Wolves Summit 1st & 2nd edition (Poland).
She believes that email marketing rules and data is the king.
---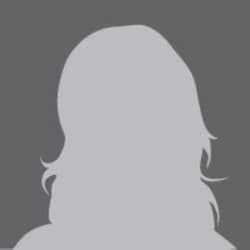 Emma Roberts
Financial Conduct Authority (FCA)
---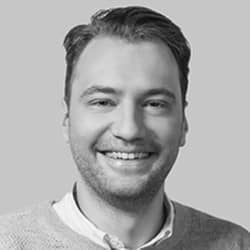 Peter Sas
Commercial Director & Co-founder
Reality Games
Peter was a Vice President of operations at Groupon UK. He Joined the initial founding team in London. Responsibilities ranged from driving revenue streams, building teams (sales and support), strategy implementation. Peter has extensive knowledge and experience of the sales cycle, operations, a high level of management experience from the startup level to the multinational corporation level.
---
Nishant Saxena, PMP
Analytics Delivery Manager, ES Analytics
Hewlett Packard Enterprise
Nishant Saxena has around 12 years of professional experience in Advanced Analytics, Business Consulting and Program Management. Nishant holds MBA in Finance from IBS Hyderabad and B.E. in Computer Science from VTU Belgaum. He is also a PMI certified PMP. Nishant currently leads the Enterprise Services Analytics team for Hewlett Packard Enterprise. Prior to joining HPE, he was part of Global Strategy & Marketing at Honeywell and Business Consulting at Cognizant. Nishant has a PATENT Published. He has been Speaker at various conferences on smart usage of analytics in enterprise business: ICBAI 2015, ICBAI 2014, HP Tech Con 2014; PAW San Francisco 2014; and ICBAI 2013. His white paper was selected for IEEE/WIC/ACM ICWI 2014. He has a White Paper accepted for publication in JIOS by Taylor & Francis. Nishant was invited as Plenary Speaker & Session Chair for International Conference on Crowdfunding 2016. He has also been review committee member for PMI PMPC 2016 and HPE Parasparam 2016.
---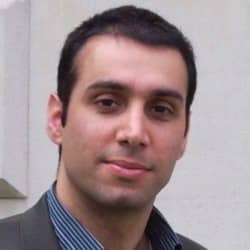 Salman Taherian
Global Head of Data Innovation
Reed Exhibitions Ltd.
Salman heads the data-driven innovation and value delivery function of RX. Leading teams of data scientists and data practitioners, he identifies and manages initiatives to harness data and drive customer / business value. Previously, he headed a tech start-up company, Kasra, founded in Cambridge (UK) which delivered data-driven solutions for diverse industries and corporate / public sector clients.
---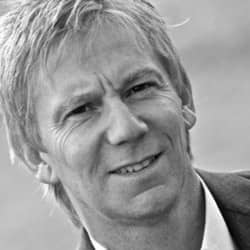 Chris Turner
Co-Founder
Chris is co-founder of StrataBridge, a boutique consulting firm that specialises in advising fast-moving, brand led organisations on strategy development, deployment and delivery, connecting the dots between the
hard and soft organisational issues to deliver sustainable growth inunpredictable circumstances.
A highly respected facilitator, Chris has a unique ability to understand and simplify complex business issues and opportunities and translate these intoaction. He has worked with leadershipteams around the world, helping them to create, articulate and realise their strategies through insightful diagnosis, leveraging connections and joined-up decision-making, and building capabilities to bridge to the future. Chris is a regular speaker on bridging the gap between strategy development and execution, at international conferences
and company strategy sessions.
Chris's long-term client relationships are built on his ability to balance the delivery of fast results with sustainability, and Chris's clients include AstraZeneca, Becton Dickinson, Coca-Cola, Compass Minerals, Mars, Mass Mart SA, PZ Cussons,SC Johnson, Shell, Unilever, Walgreens Boots Alliance.
---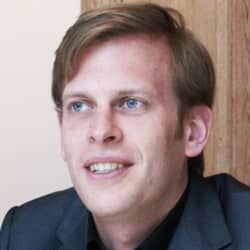 Pieter Van Bouwel
Senior Analyst
Python Predictions
Pieter is a senior analyst at Python Predictions. He's a master in applied economics and an advanced master in marketing analysis. Pieter has built extensive domain experience in a wide range of industries, working on diverse analytical projects in predictive analytics and process mining. At Python Predictions, Pieter has the role of analytical expert and is mainly involved in project management.
---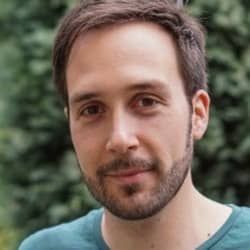 Arif Wider
Consultant Developer
Dr. Arif Wider is a senior consultant and developer at ThoughtWorks Germany, where he builds scalable web applications, teaches Scala, and consults on Big Data topics. Before joining ThoughtWorks he has been in research with a focus on data synchronisation, bidirectional transformations and domain-specific languages.
---