Predictive Analytics World London 2019 is over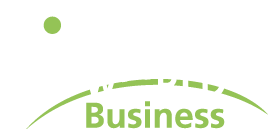 About Predictive Analytics World
Predictive Analytics World London, the leading vendor-neutral machine learning conference, held its tenth annual conference on October 16-17, 2019 in London at etc.venues St. Paul's. For 2020 join PAW in Munich, 11-12 May, for Industry 4.0, Healthcare and Deep Learning applications or in Berlin in November to hear top practitioners describe the design, deployment and business impact of their machine learning projects.
Background of Predictive Analytics World

Predictive Analytics World is the premier cross-vendor conference for machine learning and predictive analytics professionals, managers and commercial practitioners. This conference delivers case studies, expertise and resources to achieve:

Bigger wins: Strengthen the impact of predictive analytics deployment
Broader capabilities: Establish new opportunities in data science and machine learning
Big data: Leverage bigger data for prediction and drive bigger value
The only conference of its kind, Predictive Analytics World delivers vendor-neutral sessions across verticals such as banking, financial services, e-commerce, entertainment, government, healthcare, manufacturing, high technology, insurance, non-profits, publishing, and retail.

Why bring together such a wide range of endeavors? No matter how you use predictive analytics, the story is the same: Predictively scoring customers, employees, students, voters, patients, equipment, and other organizational elements optimizes performance. Predictive analytics initiatives across industries leverage the same core predictive modeling technology, share similar project overhead and data requirements, and face common process challenges and analytical hurdles.

What will I learn at Predictive Analytics World?

New apps: New ways to apply predictive analytics.
Do better: How to achieve better results with predictive analytics.
Companies: What companies are at the leading edge of predictive analytics and what are they doing?
Solutions: Which are the best predictive analytics solution providers, what do they do and how do they compare?
Colleagues: Who are my colleagues facing the same challenges as I and how can we work together?
Resources: What other resources are available?

Who is Predictive Analytics World for?

PAW attendees range across verticals and across enterprise functions.

No matter what your role in or relationship to predictive analytics projects, you will find value in the sessions, case studies and networking available at Predictive Analytics World.

Managers. Project leaders, directors, CXOs, vice presidents, investors and decision makers of any kind involved with analytics, direct marketing or online marketing activities.
Marketers. Personnel running or supporting direct marketing, response modeling, or online marketing who wish to improve response rates and increase campaign ROI for retention, upsell and cross-sell.
Technology experts. Analysts, data scientists, BI directors, developers, DBAs, data warehousers, web analysts, and consultants who wish to extend their expertise to predictive analytics.

Big data and data science

Predictive analytics is central to the big data and data science movements. The ultimate use of data is to learn from it to predict. Focusing on data or how much of it there is can overlook this point. What is the value, the function, the purpose? The most actionable win from data — to more effectively drive organizational operations — is prediction.
Predictive analytics means the commercial deployment of machine learning (the two terms are often used synonymously). Although the term "machine learning" used to be common only within the walls of research labs, it's now also used more and more in the context of commercial deployment. Whichever term you prefer, we are discussing technology that learns from data to predict or infer an unknown, including decision trees, logistic regression, neural networks, and many others.

Predictive Analytics World covers all the bases for both expert practitioners as well as newcomers. As the universal, cross-vendor meeting place that brings together the who's who of predictive analytics, PAW presents not only unique opportunities to gain knowledge, but the industry's premier networking event.

If you're new to predictive analytics, kicking off a new initiative, or exploring new ways to position it at your organization, there's no better place to get your bearings than Predictive Analytics World. See what other companies are doing, witness vendor demos, participate in discussions with the experts, network with your colleagues and weigh your options!

Become an exhibitor/sponsor/partner

For sponsorship opportunities:
Europe: Claudia Finlay
Mobile: +49 172 8267364
Email: exhibit@risingmedia.com

Americas and Asia: Paul B. Gillis
Phone: +1 508 208 8264
Email: pgillis@risingmedia.com

For partnership opportunnities:

marketing@risingmedia.com

Mingle, network and hang out with your best and brightest colleagues. Exchange experiences over lunch, breaks and the conference reception, connecting with those professionals who face the same challenges as you.
Predictive Analytics World — the facts:
Impressions from PAW London
Testimonials
Read what attendees think about Predictive Analytics World
Ben Rollins
- Global Advanced Analytics Specialist
Bain & Company
"The PAW business conference is a great way to meet peers within the industry and to see what everybody else is doing to make sure you don't fall behind."
Emre Yayıcı
- Managing Partner
Analytics Center
"The agenda/ content and operations were both handled very professionally. As a person attending to many conferences (and also as an organizer), I can say that this is rare. Thanks for all!"
Rainish Lalai
- Senior Analytics Specialist
Etihad Airways
"An excellent conference with high-quality speakers, the right companies partnered, and overall a very knowledgable experience."
predict.io
"PAW was a phenomenal event. Packed with actual practitioners. And none of the typical "hurray" presentations from vendors trying to sell you up. Really enjoyed the vibe."
Featured speakers 2019
Stay tuned for full 2019 line-up
WORKSHOPS

you can attend for intensive learning
Conference Chair
Predictive Analytics World London
Predictive Analytics World is London's leading vendor independent conference for data science practitioners. Now in its tenth year, the conference brings together data science and machine learning practitioners from around the globe, representing a broad spectrum of industries. Some sessions will be technical, some visionary and strategic, and some focusing on operational learnings, but all are presented with the goal of helping attendees become better data scientists, regardless of what software or hardware they use.
Conference covers topics such as
Machine learning methods for marketing
Explainable AI
Maximizing business impact from small analytics teams
Deep learning: Generative Adversarial Methods, Reinforcement learning, and more
Data science staffing
Maximizing the effectiveness of analytics programs
Selecting high-potential AI projects
Graph-powered machine learning
Predictive analytics for sales
Predictive Analytics World London
200 Aldersgate Street, London, UK
etc.venues I St. Paul's